eCommerce Product Photography Studio London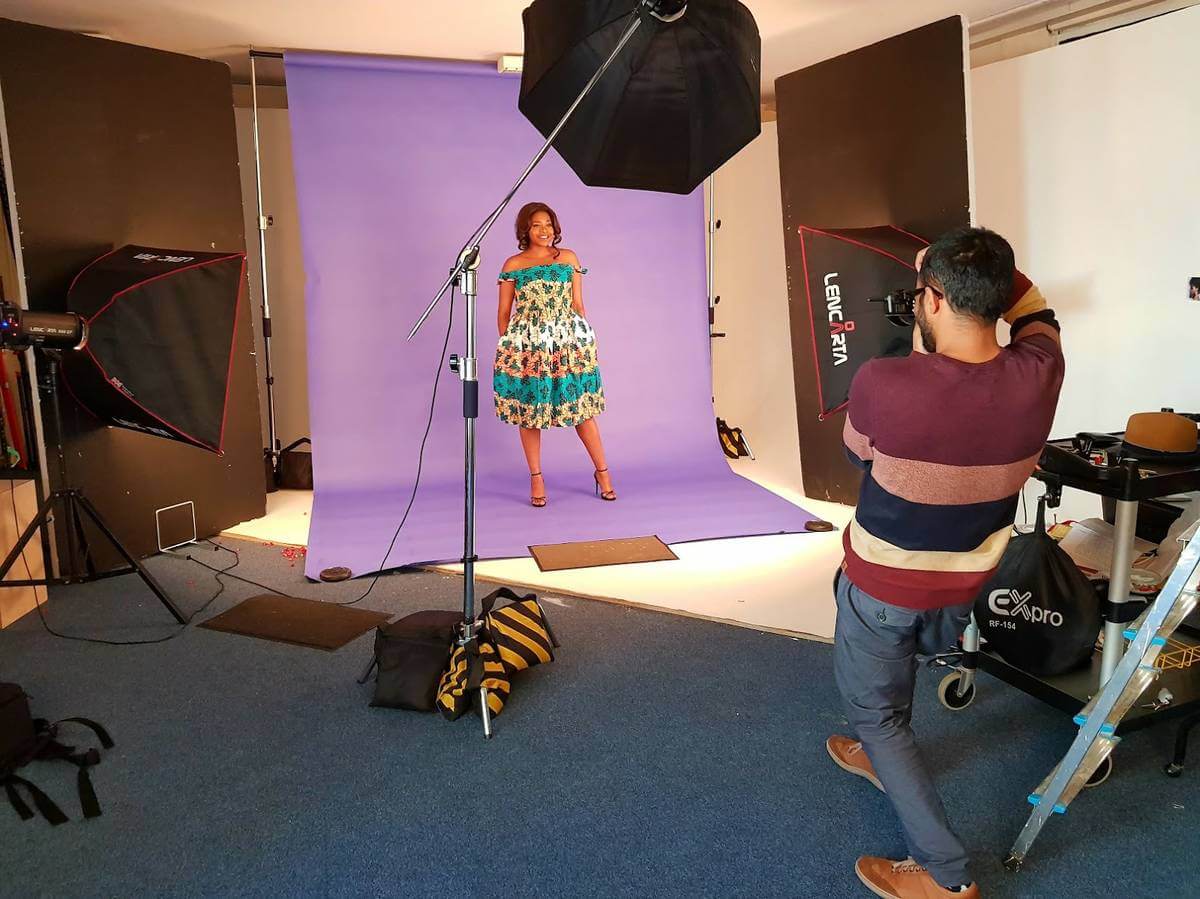 ---
Posted on
---
Do you run ecommerce business online selling clothes, hats, jeans, dresses, jackets, shoes and accessories? Hire our photo studio to take pictures of all your products. Our studio is well equipped for your ecommerce photography. We have a large white infinity cove for pure white background, we have many colorama backdrops if you prefer shooting in colourful backdrops.
Behind the scene of ecommerce photoshoot
Why choose Cineview Studios for ecommerce photography?
Cineview Studios is a leading photography studio in London serving over 500+ branded ecommerce businesses with excellent service and affordable pricing. Whether you are a start-up business, growing business or established ecommerce business, get in touch. We will help you when it comes to creating quality pictures of your product.
"Cineview Studios has a large white infinity cove - an ideal facility for pure white background."
We are capable of providing any ecommerce business with excellent service from start to finish
Large Infinity Cove (Pure white background)
Lights and Modifiers (Profoto umbrella, softboxes, octaboxes)
Large Space (Group photography)
Colorama Backdrops (20+ backdrops available in the studio)
Excellent Facilties (Changing room, make-up area, tea & coffee area)
Lighting Setup (We setup lights for you)
Continuous Lights Available for Video
Affordable Studio Hire (Price starts from £20/hour)
eCommerce Clients
What can you do in the studio?
Fashion Photography
Portrait Photography
e-Commerce Photography for e-Commerce businesses
Hair and Beauty Photography
Commercial Photography
Product Photography
Model Portolio Photography
Lookbook Photography
Actor Headshot Photography
Make Up Photography
Do you setup lights?
We provide hands on lighting setup for your needs. So even if you have never used a photography studio before, you will get the training before your booking. Our lights and modifiers are easy to use so you will get to know about our lights within five minutes. We will not leave the studio until you are happy with the lighting setup and images.
Are you ready to hire the best
ecommerce photography studio
in London?
Contact us
---