Fashion photography is an art form that combines style, creativity, and storytelling to create captivating visual narratives. To bring these visions to life, fashion photographers rely on the perfect setting: the fashion photography studio. In this blog post, we will delve into the world of fashion photography studios, exploring their significance and the key elements that make them indispensable tools for creating stunning fashion imagery.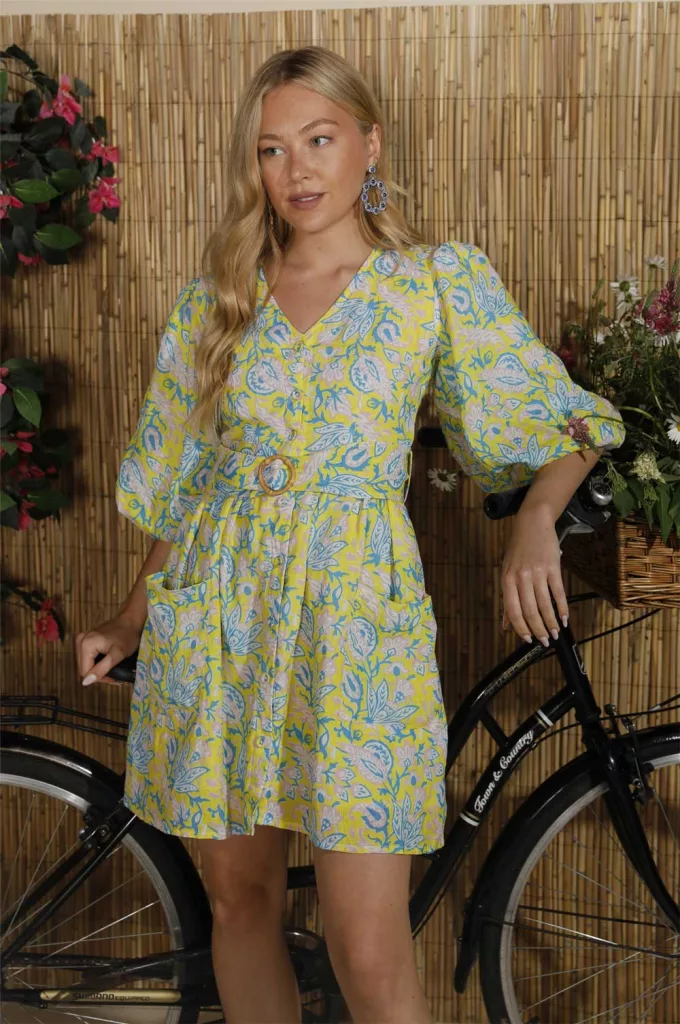 1. The Importance of a Fashion Photography Studio
When it comes to fashion photography, the studio plays a pivotal role in setting the stage for capturing the essence of fashion. Here are a few reasons why fashion photography studios are crucial:
a. Controlled Environment: A fashion photography studio provides a controlled environment where photographers can manipulate lighting, backdrop, and other elements to achieve their desired aesthetics. This controlled setting allows for consistent results, ensuring the focus remains on the fashion and the model.
b. Privacy and Comfort: Fashion studios offer a private and comfortable space for models, stylists, and photographers to collaborate without distractions. This controlled environment allows everyone involved to focus solely on creating stunning visuals.
c. Versatile Settings: Modern fashion photography studios offer a range of versatile settings to cater to various fashion styles and themes. From minimalistic and contemporary to vintage and extravagant, these studios provide a canvas to bring any fashion concept to life.
2. Essential Elements of a Fashion Photography Studio
To optimize the output of a fashion photography studio, certain key elements must be considered:
a. Lighting: Lighting is the backbone of fashion photography. Studios are equipped with professional lighting setups, including softboxes, strobes, and reflectors, to create the perfect illumination for capturing the details, textures, and colors of fashion garments.
b. Backdrops and Props: Fashion studios offer an array of backdrops and props to create different moods and enhance the visual impact of the images. From solid colors to textured backdrops, and from furniture to accessories, these elements add depth and context to the fashion story.
c. Photography Equipment: A fully equipped fashion photography studio should have a wide range of cameras, lenses, and other essential equipment to cater to different shooting styles and requirements. High-resolution cameras and quality lenses ensure the sharpness and clarity needed for professional fashion photography.
3. Choosing the Right Fashion Photography Studio
When selecting a fashion photography studio, keep the following factors in mind:
a. Size and Space: Consider the size and layout of the studio to ensure it can accommodate your shooting needs comfortably. Ample space allows for creative freedom and flexibility during the shoot.
b. Amenities and Facilities: Look for studios that provide changing rooms, makeup areas, and comfortable seating for the team. These amenities contribute to a smooth and productive shoot.
c. Location and Accessibility: Choose a studio with a convenient location and easy accessibility for the team and the models. This ensures a hassle-free experience and saves time and effort.
Fashion photography studios serve as the backbone of the fashion industry, providing an environment where creative visions can come to life. With their controlled settings, versatile backdrops, professional lighting, and essential equipment, these studios are a photographer's playground for capturing timeless beauty. By understanding the importance of a fashion photography studio and considering the essential elements, you can make an informed choice when selecting the right studio for your fashion shoots. So, let the journey begin and create stunning fashion imagery that tells stories beyond words!